---
KCJ exhibited a booth this year.
Aug, 22 - 23 2015

---
It is the photo sketch in the Hamfair place.

---
It is the neighborhood of crowded entrance gate.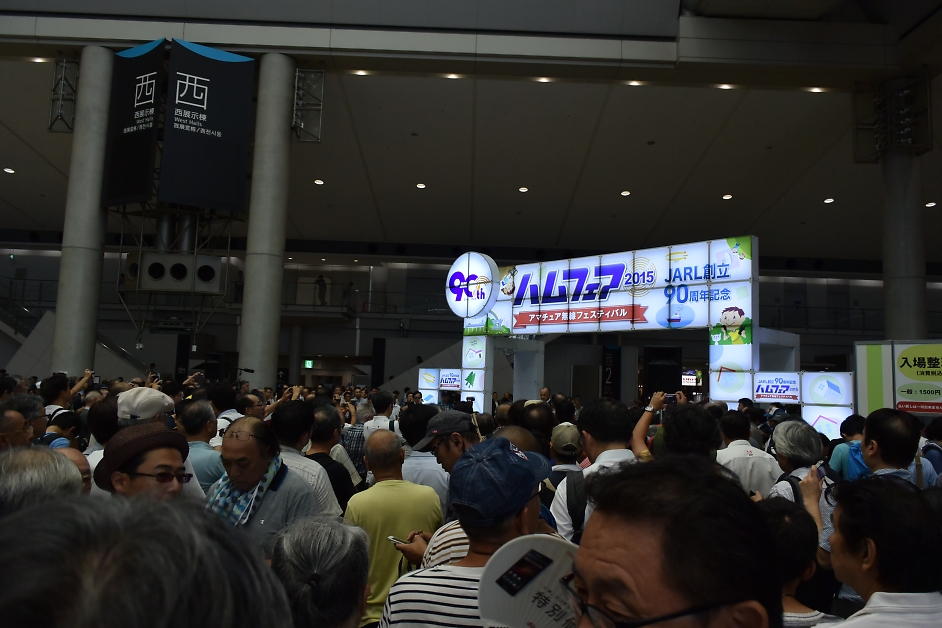 ---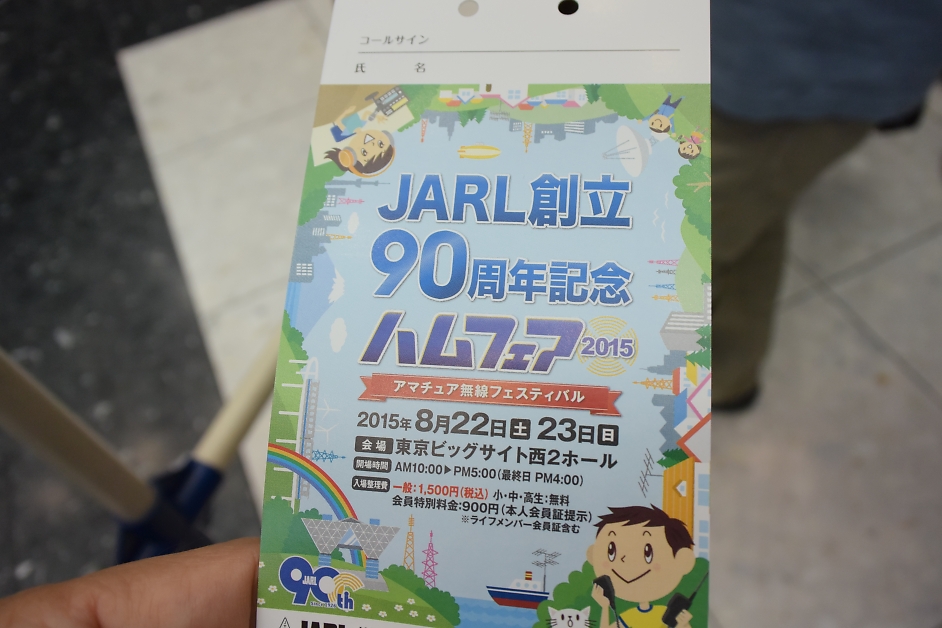 ---
Plural Guest came in KCJ booth at once.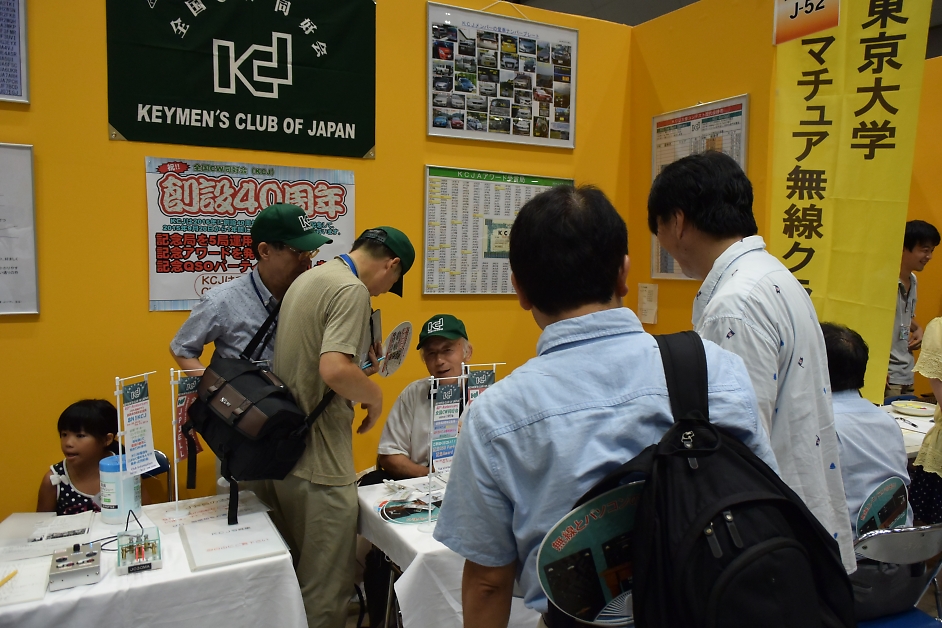 ---
It is the first taking a ceremonial photograph.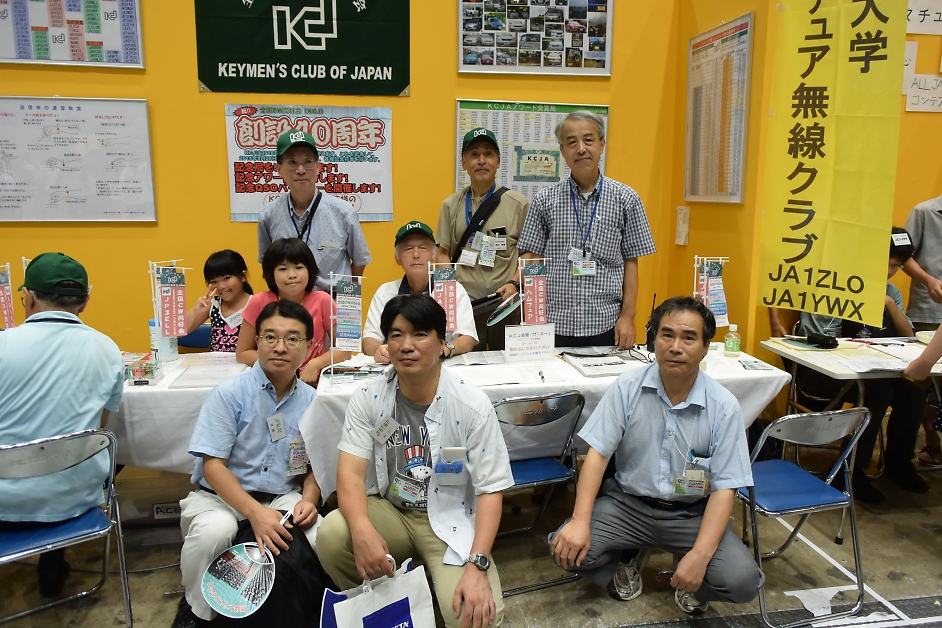 JR3XEX, JH3HGI, JA5CUX
JP3KNV(JO3OMA's 2nd), JP3ELL(JO3OMA's 2nd), JA1PHE
JF6LIU, JF6TWP, JA9CZJ

---
JK1CWR flies a mini drone.
He is a genuine helicopter pilot.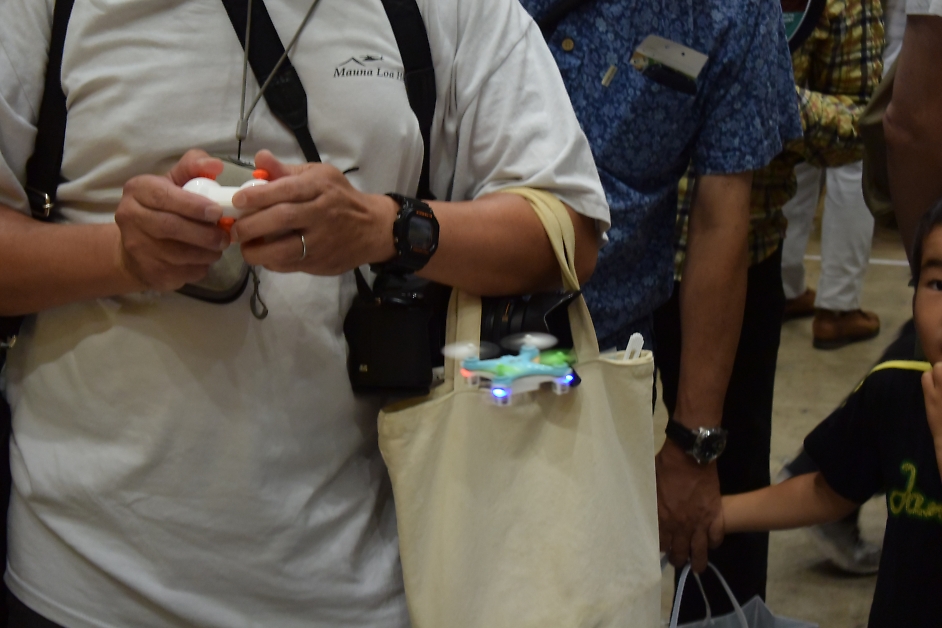 ---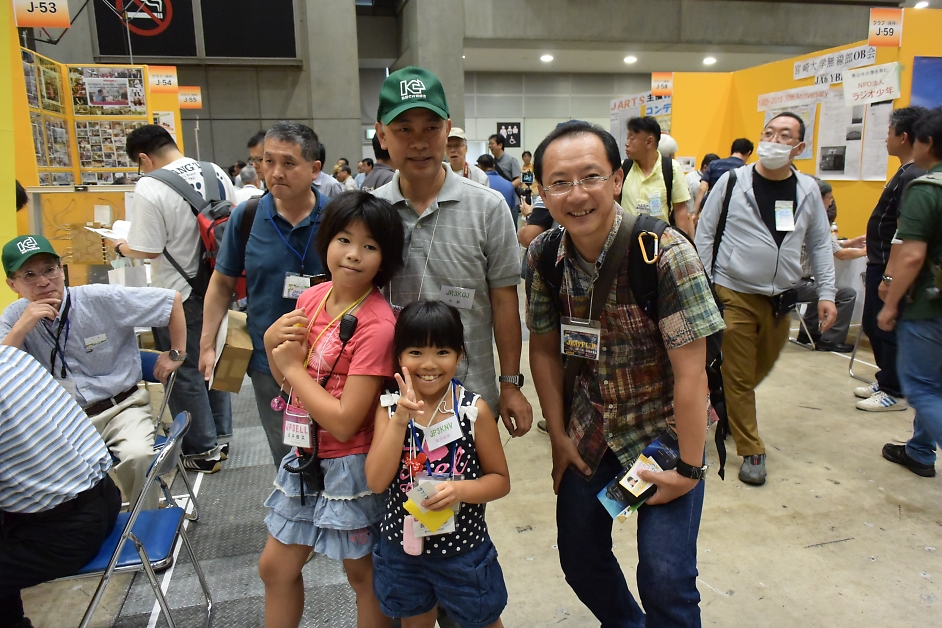 JP3ELL, JP3KNV, JR3KQJ, JE6TUP(Guest)

---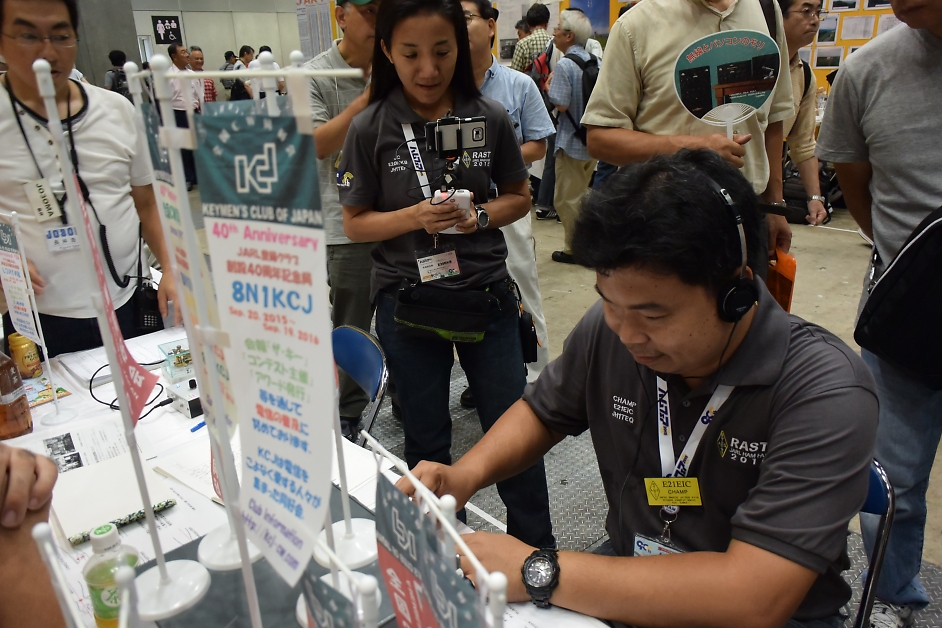 He is a Guest from Thailand "E21EIC" Mr. Champ C. Muangamphun(also JH1TEQ), challenging a Morse cord trainer.
The left woman is his XYL "E20NKB" Mrs.Neeranuch(also JH1TEP).
---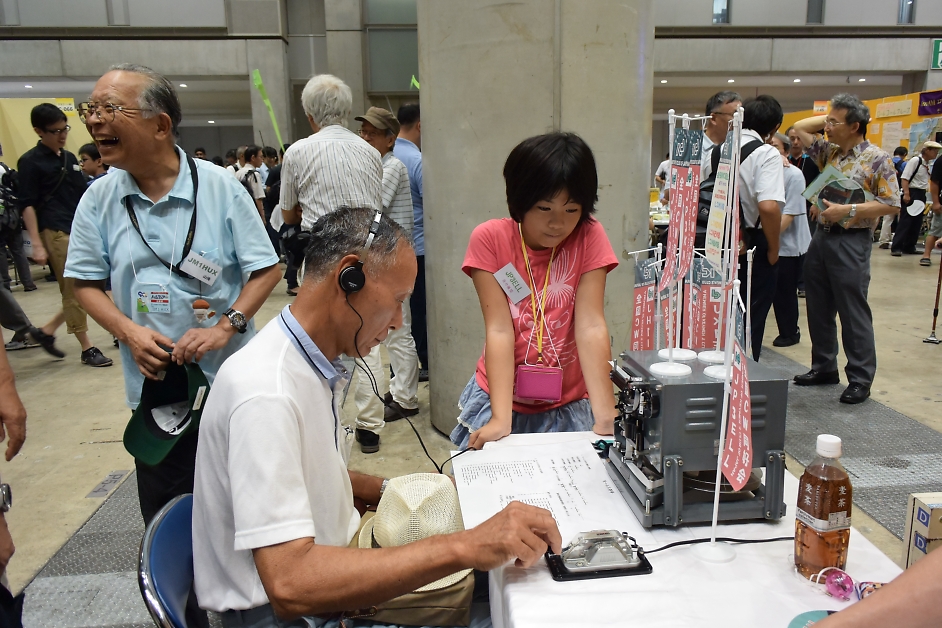 "JP3ELL" which watches Guest challenging Morse cord trainer.

---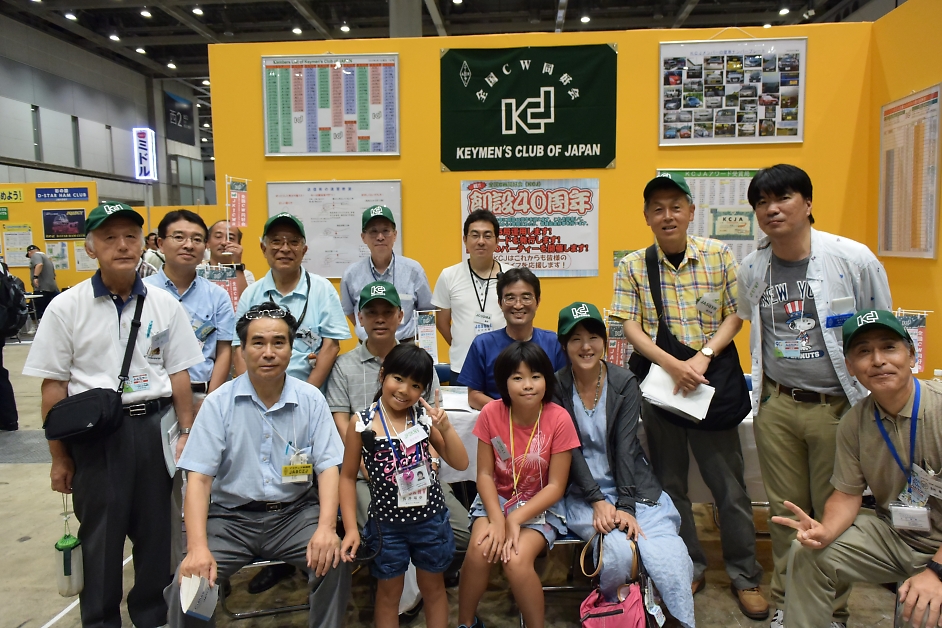 JA1PHE, JF6LIU, JK1CWR, JM1HUX, JR3XEX, JO3OMA, JA5QYR, JF6TWP
JR3KQJ, 7M4AOE(also JA4QQJ)
JA9CZJ, JP3KNW, JP3ELL, JO4CAP, JH3HGI

---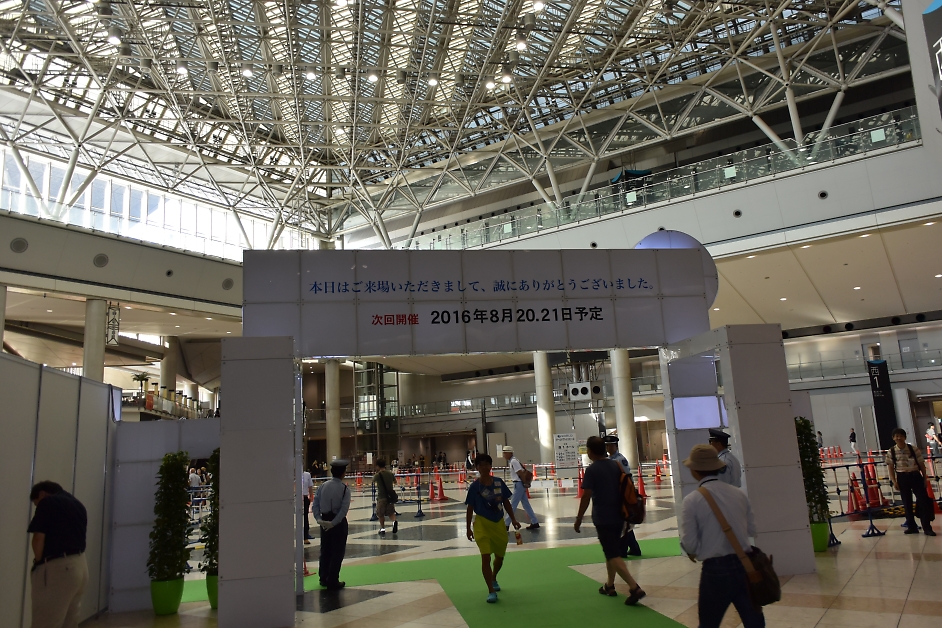 ---